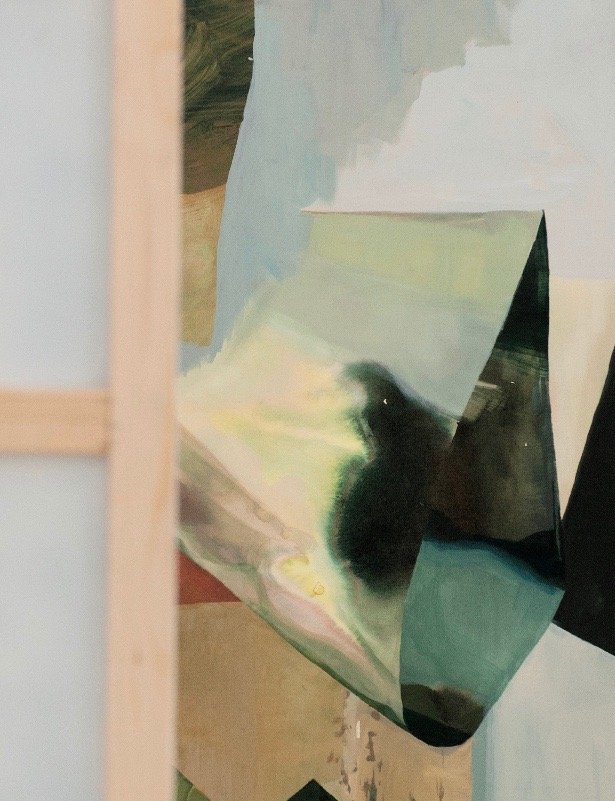 Detail of When I move I move, Frozen Education curated by Yota Tsotra, Kasko Basel, 2018
text
The work When I move I move was developed in the context of the exhibition Frozen Education curated by Yota Tsotra.
As soon as I start moving, things start to unravel, in a good way. And as things start to unravel, they gradually lose their solid form. It is a risk and it takes courage to become shapeless at a point, even for a moment when you lose your own form through letting go of the familiar. But, enduring this state of suspension also makes it possible to come up with new forms. The free play in what surrounds us begins with looking under the blanket, with searching beside trodden paths. With the development of one's own thoughts on processes and mechanisms, on history and myths, before repeating after. There is a narrow degree between orientation and risk, between a firm step and a jump, through which the unknown opens up.
The viewer becomes part of the map through his or her own movement. A new picture becomes clear by him or her stepping in between the painting and the mirror; by stepping back - or stepping closer. The larger picture, its location, the edges become tangible. There is the danger of direct reflection, but also the possibility to see through it.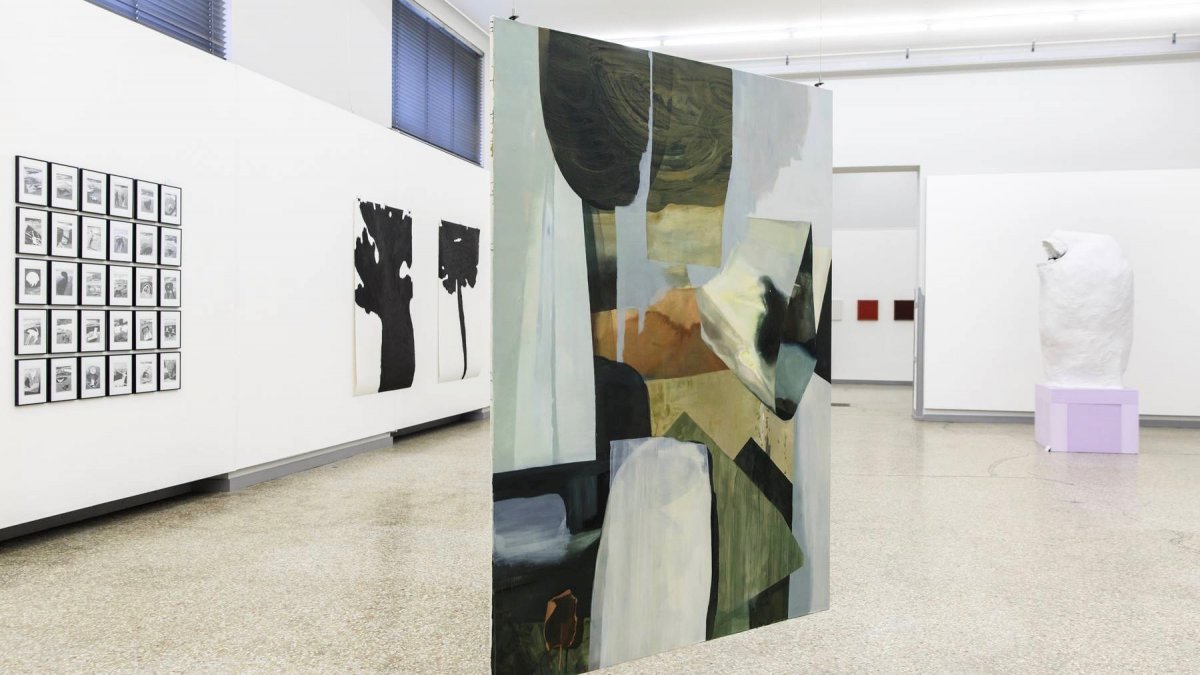 Installation view When I move I move, painting, acrylic on cotton, 200/145cm, mirror 50/70cm, angles, steel wires, 34. Annual Exhibition Kanton Solothurn, Kunstmuseum Solothurn, 2018
Technical realization with Kyriles @Hanspeter Bärtschi